In 2006 werden 4 pups geboren uit de combinatie:
Dk.Ch,S.Ch,Lux.Ch,N.Ch, Nordic.Ch,
JuniorWorldwinner`00, EuropeanJuniorwinner´00,
Greyhound of the Year,DK,2000+2001, CAC, best open male Worldshow´03
Eikica Right o Ranger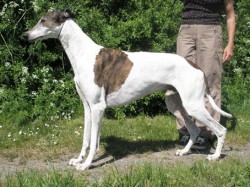 x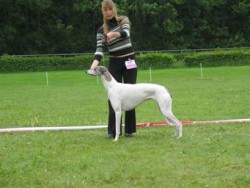 N

ed. Kamp. Grandcru Cardhu at Heart
Vaya Con Dios Vanqueur[ roepnaam Hummer]

Vaya Con Dios Viva Cheetha[ roepnaam Cheetha]

Vaya Con Dios Valerie [roepnaam Coco]
Vaya Con Dios Valerie als puppie van een paar dagen links

Coco 3 1/ 2 jaar later, ze is inmiddels Ned. Jk en Ned.Kamp.

Haar eigenaar Carla is zeer trots op haar.